Norwich University of the Arts – New Academic and Residential Building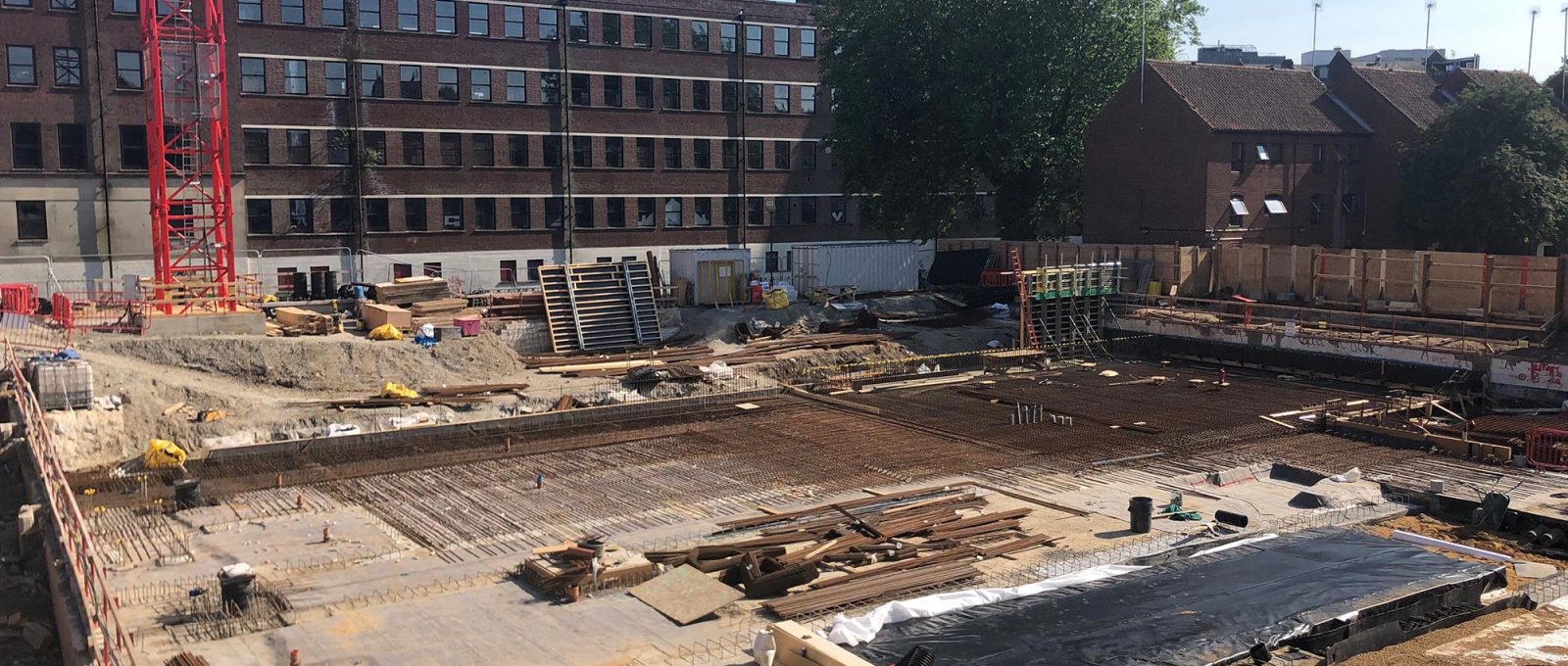 We completed the construction of a new watertight concrete basement next to the River Wensum in Norwich in November 2020.
We installed 50 tonne of reinforced concrete ground beams before then installing 100 tonne of rebar and 350m³ of PUDLO waterproof concrete to the lower ground floor slab, which will ensure the 44,500sq m new development remains dry inside. We also built 3.5m high watertight concrete basement walls around the perimeter of the basement.
It was a pleasure working with R G Carter on this very tight city centre project, which is due to open in Summer 2021.