Great Yarmouth Flood Defence Scheme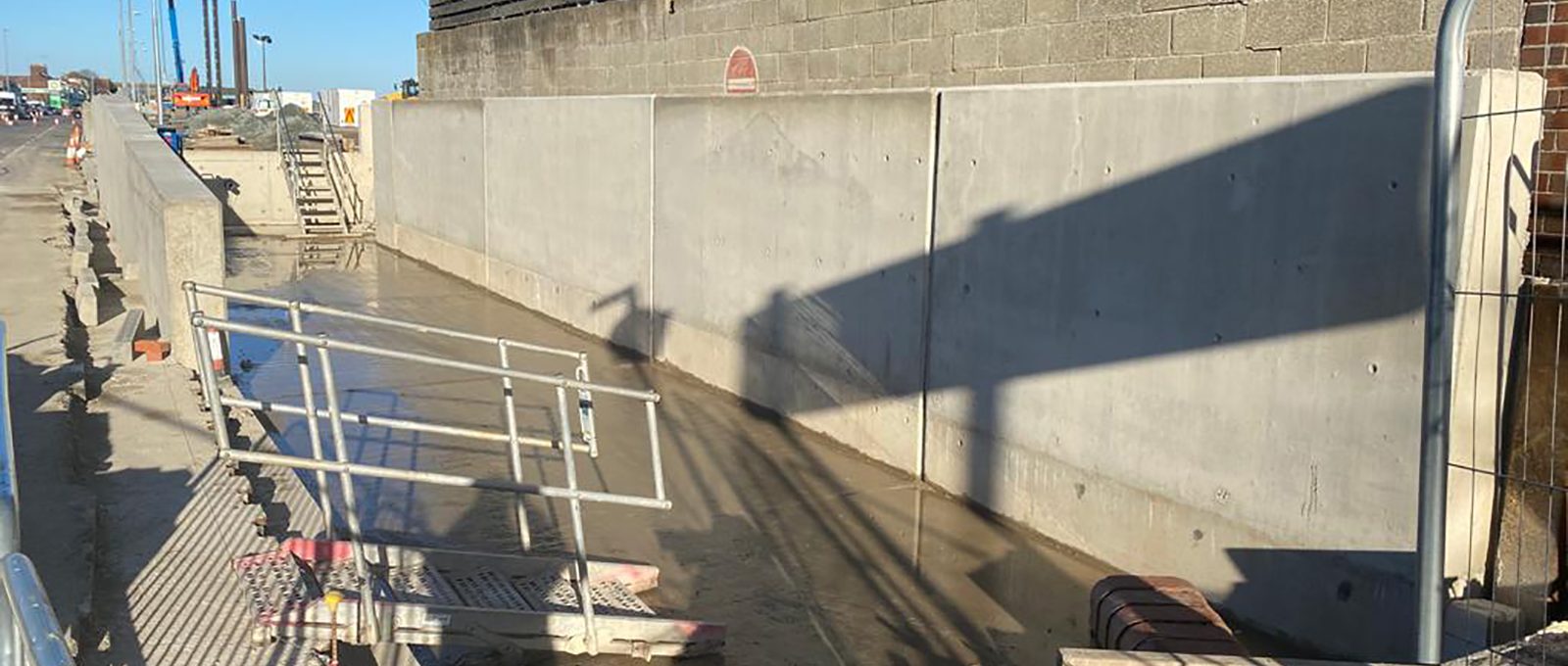 Since June 2020 we have been working on the tidal defence project in Great Yarmouth. Led by the Environment Agency the project will reduce the risk of flooding to people, businesses and infrastructure from the Rivers Yare and Bure which run through the town connecting the Norfolk Broads to the North Sea.
Our work to refurbish the existing flood defence walls as well as construct new walls is progressing well. Due for completion in the Summer of 2021, the current works package Epoch 2 will see 40 flood defence walls covering approximately 4 kilometres in total completed.