Stowfen Pump Station Replacement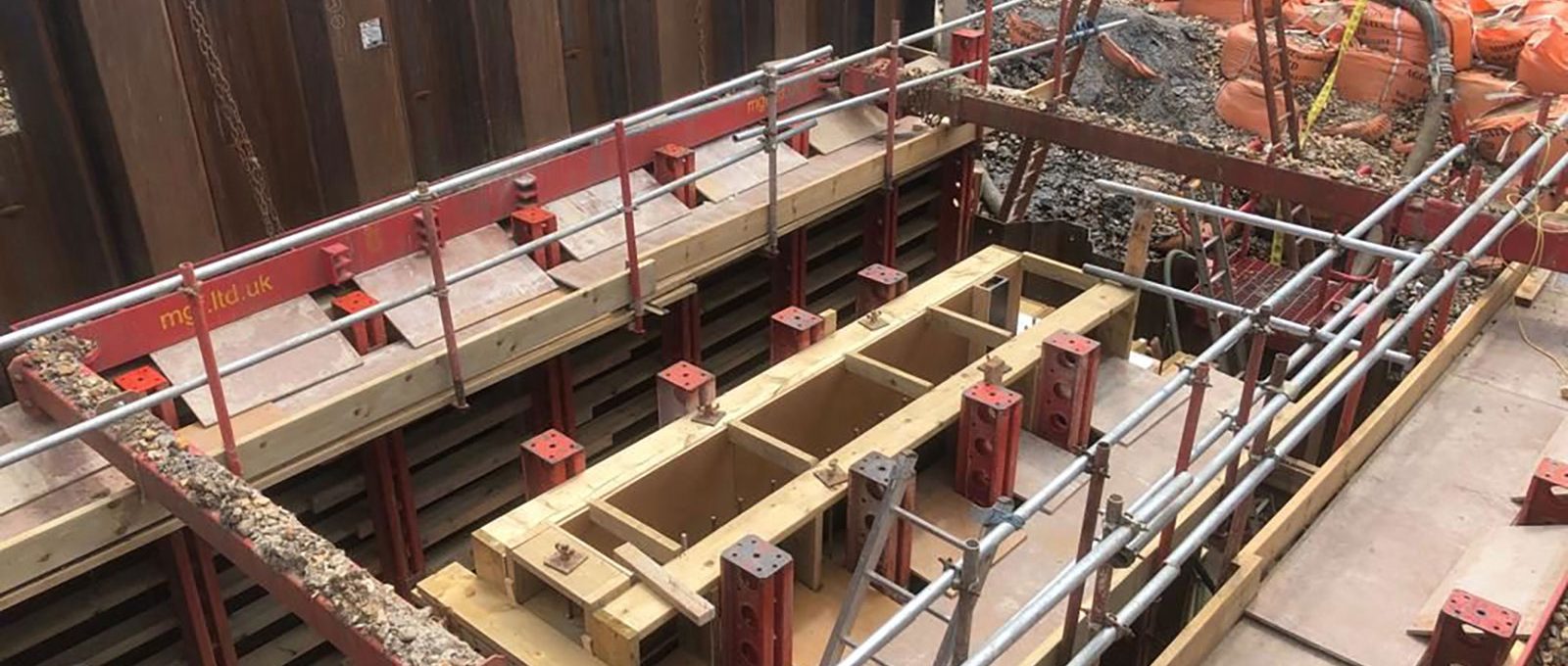 We are currently working with Barhale Construction on the replacement of Stowfen Pumping Station which is located at the end of Cuckoo Lane in Stowbridge which is 11 miles from the market town of King's Lynn.
The existing 1950's pumping station has reached the end of its useful life and needs to be replaced. The new pump station works involves constructing a 7m deep cofferdam in the existing river bed. The cofferdam will be plugged with a thick concrete slab and pump intake channels will be formed in concrete. The inside of the cofferdam will be faced with concrete and capped off with a 600×450 deep capping beam. There are two pump chambers separated by a 6m high 500mm wide central wall. New pumps will arrive from Denmark which are already encased in concrete, they will be lowered into position later this month and we will then be able to cast the separation wall which will seal the pump volutes in position creating a dry well for the pumps. There is also another cofferdam at the outfall, a new substation, control building and weed dump slab required to complete the job.
Total concrete 180m3
Total rebar 11.5 tonne
Program duration 6 weeks