Whitlingham and Fornham Greenhouses – Ground floor slabs
Norwich & Bury St Edmunds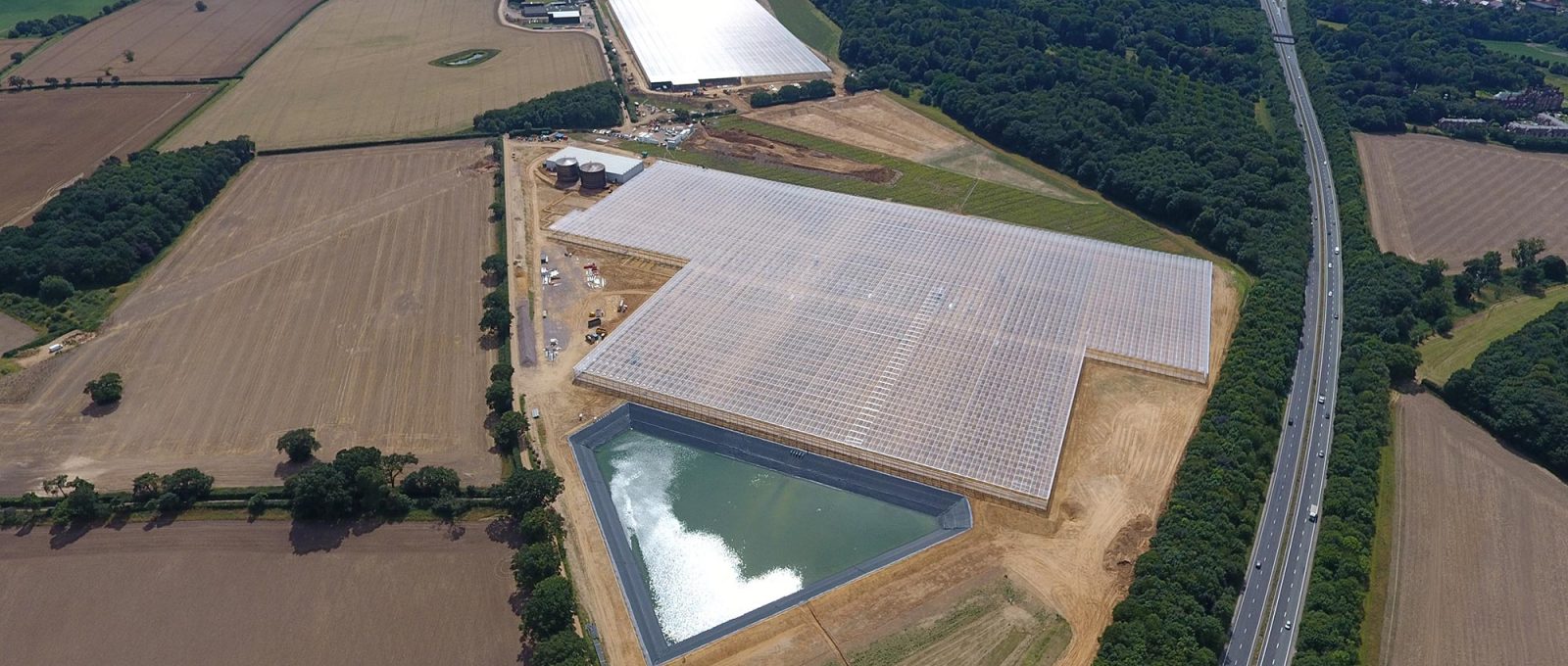 Anglia Formwork Limited were delighted to be involved in this world first project set across 2 sites, Whitlingham near Norwich and Fornham near Bury St Edmunds The two greenhouses, among the largest ever constructed in the UK, will revolutionise the market for mass produced tomatoes for years to come, enabling over 20 tonnes of the fruit to be grown daily.
These pioneering, high tech greenhouses, developed by Oasthouse Ventures, will be warmed using waste heat from water treatment facilities, thus contributing to reducing the carbon footprint in agriculture, with the crops being grown hydroponically without the need for soil.
We spent 11 weeks on site, in challenging circumstances under Covid 19 restrictions but our ability to adapt to a changing environment enabled us to keep the project on schedule.
In total, 103 m² of formwork was erected, 20 ton of rebar fixed and 274 m³ of concrete was poured, all whilst observing social distancing measures.